Brickwood Remodeling Process


We follow a design/build process proven to provide enhanced communication, improve customer satisfaction and ensure performance excellence. The process is well defined,
yet flexible enough to allow us to work together in a manner consistent with your
expectations and needs.


Design

This phase centers on capturing your dreams and translating them into a design that is not only beautiful but also functional for your lifestyle. If you already have a design, we will be glad to work with you and your designer/architect to move the process forward.
Various design and product/material options are identified and discussed. Issues and constraints that may affect design or budget are noted. Under a Professional Services Agreement, we move forward to create design options in our 3D system, which allows you to more clearly envision your project.


Planning/Specifications

The final design is created and the budget is refined. We guide and accompany you through the selection process to ensure that you are able to explore options without becoming overwhelmed and confused. We assist you in weighing options to balance the features you desire and the budget you wish to maintain.

At the conclusion of this phase, product and material specifications are finalized. A Contract Price is developed and presented along with the final plans.


Execution

The handoff for execution in the field is seamless as our team is already knowledgeable about your project. We utilize a core group of staff and subcontractors that share our values and our passion for excellence. We understand and appreciate that we have been entrusted with your home, your belongings, your family and pets. We take extra measures to ensure that we treat these with care and respect.

Communication throughout the execution phase is critical. At a minimum, we establish weekly meetings with customers and are available at all times for questions or to discuss issues.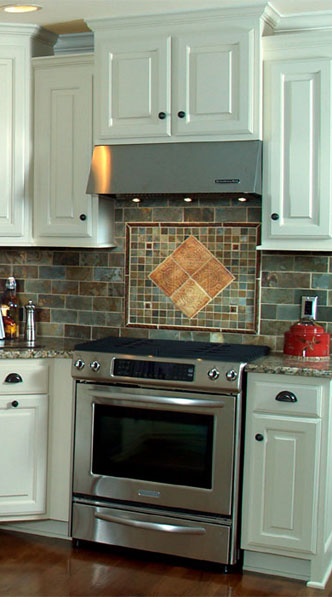 Renovating a home is a significant commitment.
Finding someone you trust to lead you through the
process is key. We offer a no obligation consultation
to introduce our process and give you peace of mind.